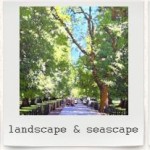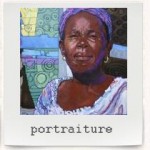 NEWS
Live Painting Demonstration Capulet Gallery
Sunday 19 July 2015 1pm – 3pm
As a recent finalist on BBC One's 'The Big Painting Challenge,' and following her selection to take part in the television program 'Show Me The Monet', Anne has 'wowed' viewers with her unique painting style and her signature vivid colours applied in layers of paint.The multi-award winning artist has had her works exhibited with a number of art societies at the prestigious Mall Galleries in London and now Anne has kindly agreed to share her painting tips with us at Capulet Gallery during a live painting demonstration!We hope you are able to join us in meeting Anne at Capulet Gallery.
To RSVP, please send us an email at enquiries@capuletgallery.com 
http://www.capuletgallery.com/news-exhibitions
BBC One Big Painting Challenge
I was one of 10 lucky finalists chosen out of 6000 apllicants  to take part on the current BBC TV series 'The Big |Painting Challenge'. The experience for me was out of this world and I have learned some wonderful lessons and made some lovely lifelong friends. You can catch up with the series on the BBC website here…

December 2014
I have mixed feelings of joy and sadness whenever I sell my paintings but the pure pleasure the new owners derive caps it all. The award winning painting 'Market Woman Selling Tomatoes' was sold soon after it was exhibited at the Mall Galleries in July. I received the following from its proud new owner…
…
I received a large, well-packed parcel this morning, that I had gifted myself! Anne B-H's "Tomato Seller" has given me the sort of delight that ice-cream sprinkles, and sugar cane at the beach used to bring me as child, before I knew to mask the full tingles of pure happiness. 
My painting (I'm very territorial and referred to it this way even before I owned it!) is a reminder of who I am; the place I come from, the visual cues and rich saturated colours that markets all over Ghana are. I love the openness in the face my "Tomato Seller" – her strength, kindness and confidence. And the turquoise and reds… I feel at home with her, as if I am coming home to her, and as she will be greeting me every time I come into my hallway, I'm happy she's from where I'm from. 
Anne, will you put up a photo of it? I am so very proud to own this. Thank you.
RNO-A
July 2014
I was thrilled to receive The Artist magazine's Editor's Choice Award for my painting 'Market Woman Selling Tomatoes' at the Society of  Women Artist's annual exhibition held at the Mall Galleries in June/July. Here I am receiving my award from HRH Princess Michael of Kent, patron of the society.
July 2013
My painting 'Majorelle Gardens I' has been awarded the Winsor & Newton Choice Award for Fine Art 2013 at the Society of Women Artists 152nd annual exhibition at the Mall Galleries, London. The award was presented by HRH Princess Michael of kent, Patron of the Society. (July 2013).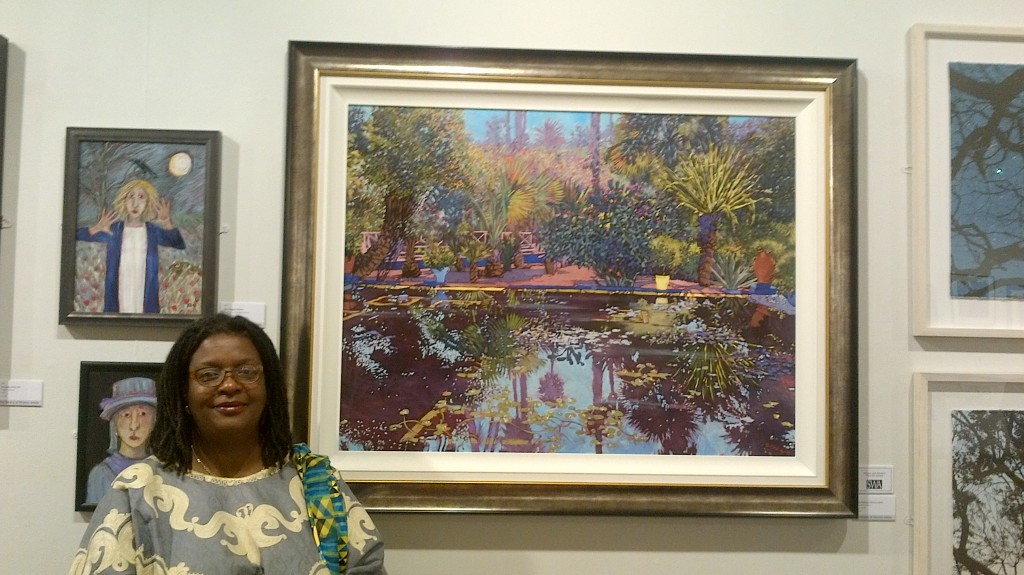 At the SWA exhibition – July 2013
I recently appeared in the second series of BBC TV's Show Me The Monet. Here is the clip from my episode which aired on 24th July 2012
"Your beliefs become your thoughts. Your thoughts become your words. Your words become your actions. Your actions become your habits. Your habits become your values. Your values become your destiny" – Ghandi